We plan light to benefit the project and to give people a sense of well being. We are a team of specialists with more than 15 years of professional experience in the planning of artificial and daylight for internationally renowned construction projects.
Custom made LED-luminaire Hochtief House Berlin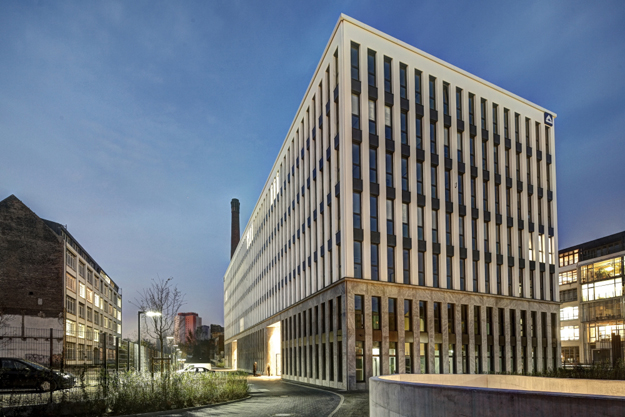 A step ahead with 100% LED-technology
Hochtief builds administration buildings to sell them afterwards. Trendsetting and energy-efficient buildings are the key factor to maintain the value of the object. Hochtief's subsidiary in Berlin was the first office building in Europe to be equipped with 100% LED-technology. The DGNB awarded silver certification in 2012.
Already in 2010 Christof Fielstette (made by light – lichtplanung) designed a unique new luminaire together with Tobias Grau with direct and indirect LED-light providing high visual comfort.
Project: Hochtief Haus Berlin
Client: A.L.E.X – Bau GmbH
Architect: Bernd Albers – Prof. Dipl.Ing. Architekt BDA
Photos: Jörn Hustedt