We plan light to benefit the project and to give people a sense of well being. We are a team of specialists with more than 15 years of professional experience in the planning of artificial and daylight for internationally renowned construction projects.
Forum for Education and Culture, Nürnberg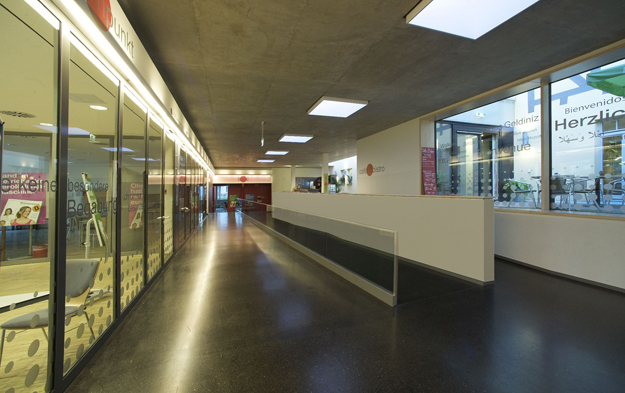 'Südpunkt' – Learning in the best light
The goal was to produce a variable offer for all population groups and social classes to integrate optimally lifelong learning, vocational training and cultural encounters. This was the fundamental idea to unite the educational centre of Nuremberg, the authority for culture and recreation and the city library together under one roof. The luminaires fit perfectly into the building's design increasing the comfort for each of the rooms.
Project: Südpunkt – Forum for Education and Culture, Nürnberg
Client: City of Nürnberg
Cooperation Partner bdNET: Dipl.-Ing. Thomas Leiser, Würzburg
Architect: Kuntz + Manz Architekten, Würzburg
Photos: Michael Aust für Kuntz + Manz Architekten