We plan light to benefit the project and to give people a sense of well being. We are a team of specialists with more than 15 years of professional experience in the planning of artificial and daylight for internationally renowned construction projects.
'Mainlände' Schweinfurt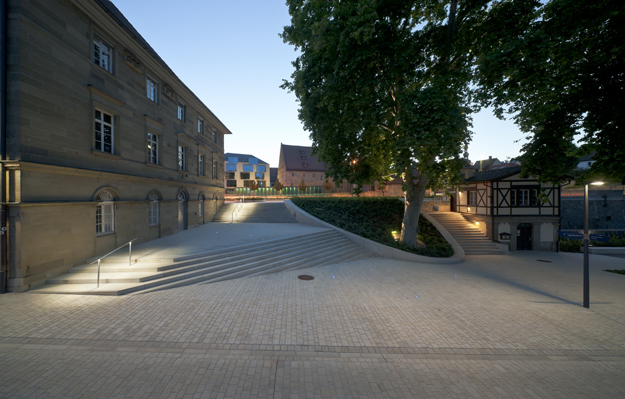 LED-technology in urban spaces
The city of Schweinfurt realizes high quality projects, one focus is on urban development. Main goal for the promenade (Mainlände) along the River Main was to create a pleasant environment with green and recreation areas. At the same time it was important to plan a pathway with easy access into the city center of Schweinfurt.
Intelligent light planning supports these goals, while integrating a concept of varying light levels. Mainly LED lights (3000 K) were used, which can additionally be dimmed after 11 p.m. (night lighting).
Project: Mainlände Schweinfurt
Client: City of Schweinfurt
Architect: Heinz Jahnen Pflüger – Stadtplaner und Architekten Partnerschaft
Photo: Andi Albert