We plan light to benefit the project and to give people a sense of well being. We are a team of specialists with more than 15 years of professional experience in the planning of artificial and daylight for internationally renowned construction projects.
ZDF Newshighway, Mainz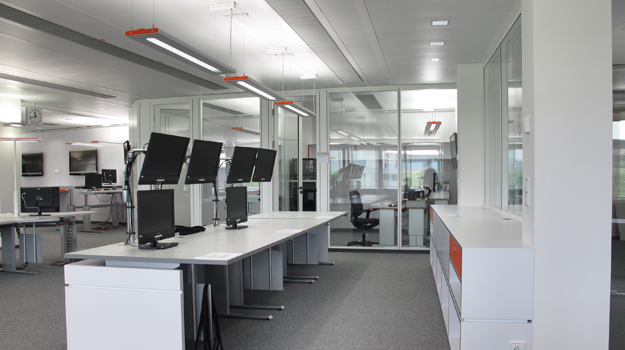 Good news at any time
Up to 50 employees working together in a modern open-plan office needing optimal lighting conditions at any time – day- or night-time. These were the conditions for our light concept. We developed special workstation lights with indirect light, which are regulated by a global daylight-based room control system. Each user can adjust his direct component of light according to his needs. Therefore good lighting conditions are constantly secured at all times.
Project: ZDF Newshighway
Client: Zweites Deutsches Fernsehen
Architect: Kleebach, Schmitt, Bergmann Architekten, Mainz
Photos: Christof Fielstette