We plan light to benefit the project and to give people a sense of well being. We are a team of specialists with more than 15 years of professional experience in the planning of artificial and daylight for internationally renowned construction projects.
Norddeutscher Regatta Verein: Clubhouse at the Outer Alster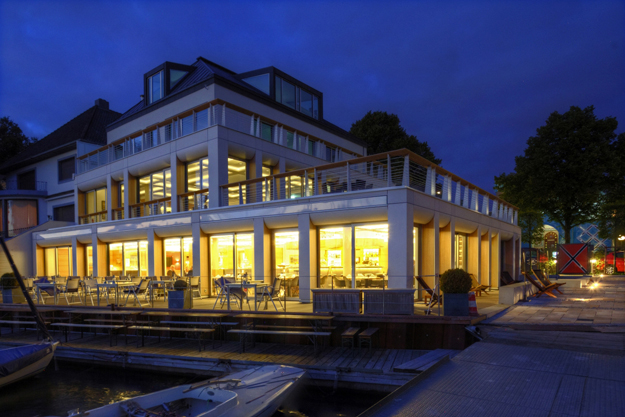 Beautiful view – Unexpectedly efficient
NRV with the headquarter in Hamburg, is one of Germanys oldest and largest yacht and sailing clubs. Their new clubhouse was rebuilt in the finest location at the Outer Alster lake. On four levels the sailclub houses modern training and conference rooms as well as the exclusive sailor lounge. Modern interior enhances the sailclub's traditional atmosphere of over 100 years.
We were responsible for the lighting design based on LED technology and developed special custom-made lights. Key of the lighting concept was to accentuate the unique location of the building during day- and nighttime. In addition, we presented an extremely energy-efficient solution.
Project: Norddeutscher Regatta Verein: Clubhouse at the Outer Alster
Client: Norddeutscher Regatta Verein, Hamburg
Architect: BDS Bechtloff Steffen Architects in cooperation with Roschke, Franzen and Partner
Interior designer: Hennings Börn Interiors
Photos: Jörn Hustedt