We plan light to benefit the project and to give people a sense of well being. We are a team of specialists with more than 15 years of professional experience in the planning of artificial and daylight for internationally renowned construction projects.
St. Elie Greek Catholic Cathedral, Beirut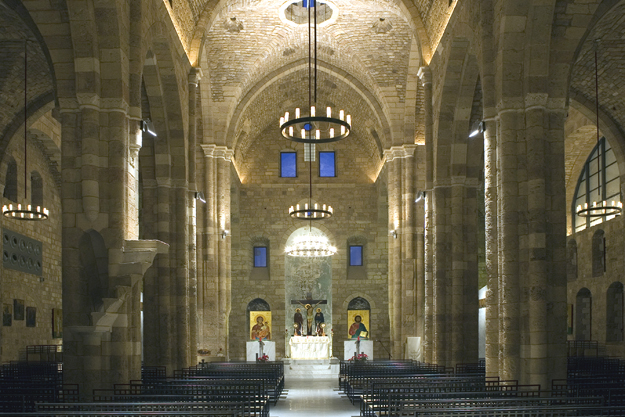 Inside the Cathedral
This was the kick-off to several sacral building projects and at the same time our first of meanwhile more than 150 projects in the Near and Middle East. The light blends in softly with the architecture. It produces a soft appearance and sets special accents. At the same time a high visual comfort is ensured. Pendulum lamps provide a pleasant second and lower lighting Level.
Project: St. Elie Greek Catholic Cathedral, Beirut, Lebanon
Client: St. Elie Greek Catholic Community
Cooperation Partner: Joe Nacouzi, Unilux sarl, Beirut
Photos: Nadim Asfar on behalf Unilux sarl, Beirut