We plan light to benefit the project and to give people a sense of well being. We are a team of specialists with more than 15 years of professional experience in the planning of artificial and daylight for internationally renowned construction projects.
High water protection in Miltenberg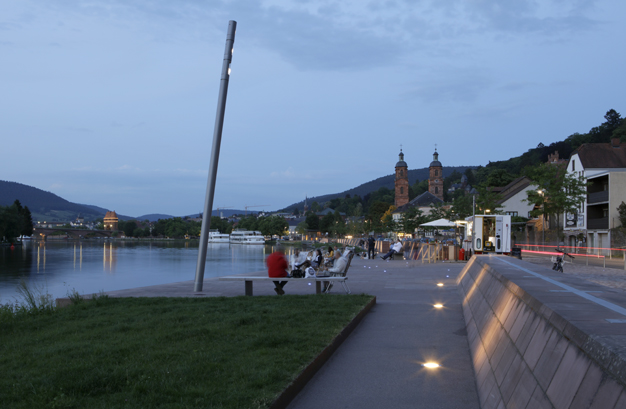 Presence meets Past
The main goal for the promenade along the River Main was to create a pleasant environment with green and recreation areas.
Intelligent light planning supports these goals, while integrating a concept of varying light levels. Following our main principle, the light blends in softly with the urban and historical space.
Project: High water protection in Miltenberg
Client: City of Miltenberg
Architect: Holl – Wieden – Partnerschaft, Stadtplaner und Architekten
Completion: 2017
Photo: Andi Albert, Gerhard Hagen