We plan light to benefit the project and to give people a sense of well being. We are a team of specialists with more than 15 years of professional experience in the planning of artificial and daylight for internationally renowned construction projects.
Redesign of the "Wiedekind" area, Frammersbach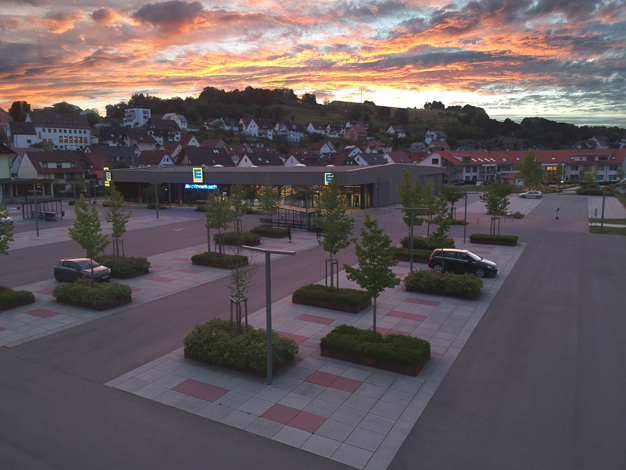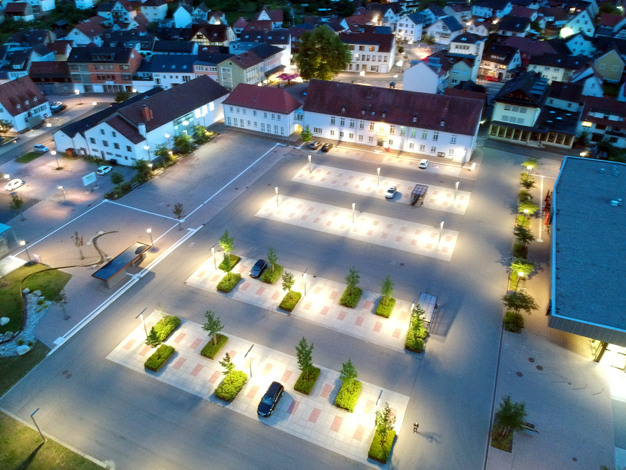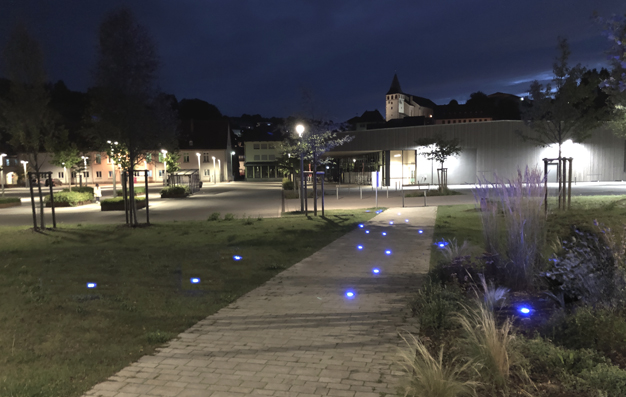 Something new begins …
A multifunctional ensemble of buildings with a supermarket, residential complex and event space was created on the former site of a textile factory. The adjoining green belt provides access to the local recreation area and invites you to linger.
The light planning supports the design concept of multifunctionality and at the same time it pursues the concept of different mounting heights. The bespoke mast luminaires on the event space are reversible and can give sspace to the temporary buildings if necessary.
Project: Neugestaltung des Wiedekind-Areals, Frammersbach
Client: Markt Frammersbach
Architect: arc.grün – Landschaftsarchitekten und Stadtplaner
Completion: 2018
Photos: Angela López-García, Christof Fielstette