We plan light to benefit the project and to give people a sense of well being. We are a team of specialists with more than 15 years of professional experience in the planning of artificial and daylight for internationally renowned construction projects.
Church St. Gertrude, Hamburg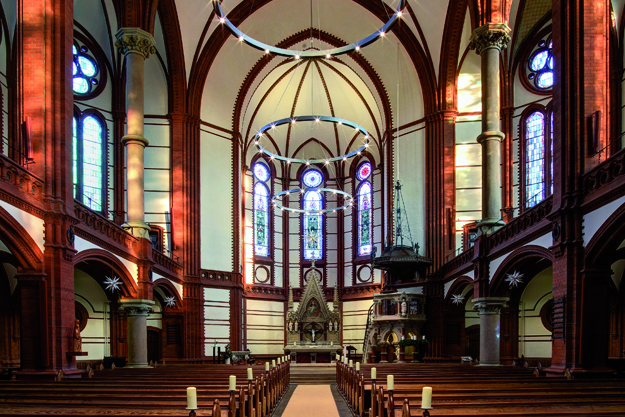 Lighting moods
In the course of extensive renovation work of the St. Gertrud church one requirement was to implement a new lighting system. Our lighting concept is based exclusively on the use of LED-lights: They can be lighted or dimmed depending on the ceremony or time of day via a light control system creating individual lighting moods. For the nave we developed unique pendulum lamps, which complement the historic architecture with their timeless form.
Project: Church St. Gertrude, Hamburg
Client: Evangelical Lutheran Church Community St. Gertrud
Architect: BIHH Bau-Institut Hamburg-Harburg
Photos: Jörn Hustedt