We plan light to benefit the project and to give people a sense of well being. We are a team of specialists with more than 15 years of professional experience in the planning of artificial and daylight for internationally renowned construction projects.
Intersport Heinzel, Biberach an der Riss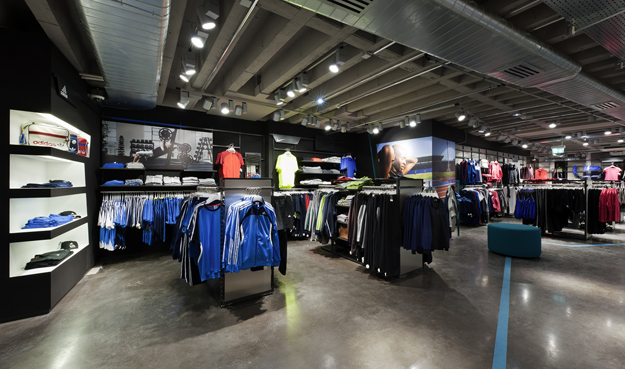 Three disciplines of light
To put high-quality brand-name products in scene in an athletic world. To create an atmosphere encouraging you to exercise and to try something new. To inspire customers and to get them to stay longer. Our concept fulfills these goals by using three kinds of light: Light to see – general lighting in the sales area, Spotlight – optical highlighting of certain products and light creating moods – individual lighting objects, which can produce a dramatic or pleasant atmosphere. Hereby, the world of sports becomes vivid in its full diversity.
Project: Intersport Heinzel in Biberach an der Riß
Client: Sport Heinzel GmbH & Co KG
Architect: Konrad Knoblauch GmbH
Photos: Jens Pfisterer on behalf of Konrad Knoblauch GmbH